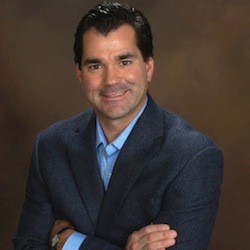 Jay Ciccarone, CEO
Mr. Ciccarone brings great creativity and business development experience to WeatherPlanner. He is always thinking of creative new concepts and rallying the necessary ingredients to get it done. He has over 20 years of experience building businesses, including starting and owning a successful golf equipment manufacturing and repair company, kicking off a pioneering venture with eBay stores, eAuctionShop, and holding senior-level business development positions at Philadelphia Media Holdings, GreenLink Networks, Educational Adventures and WeatherTrends. Mr. Ciccarone is well known for his marketing and advertising acumen and is relied on by many other highly successful business people for advice and counsel of growth-oriented ideas. As an example of his creative capacities, Mr. Ciccarone has 5 patents to his name.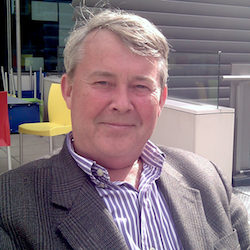 Rory Veevers-Carter, COO
Mr. Veevers-Carter is an experienced international business development strategist, with over 25 years experience in the high technology sector. In 1984 he joined IDS, an export management company, becoming its President in 1986. The following year he co-founded Intral International, an international high technology marketing company with Department of Defense clearance to hold a Master Distribution license, and in 1989 he joined ImageFile to develop the European document image business of GeneSys Data Technologies (sold to Hermes). In 1991 he founded EuroFax to develop a public fax network in the Netherlands. By 1994 he had teamed up with Elektroson (owned by Phillips and a VC company) as National Sales Manager to develop the U.S. market for software publishing products. In 1995 he co-founded GoldenWare Travel Technologies and spear headed the marketing and sales operations. In 2011 he co-founded FlightLookup offering services to Airline and the Travel Industry. Mr. Veevers-Carter holds a BS in Business Administration from Babson College.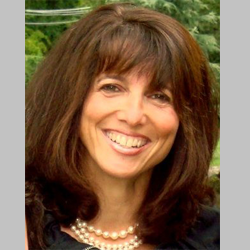 Susan Steinbrink, CMO
Ms. Steinbrink specializes in consumer research development and corporate travel. She is president of Market Architext, which helps its clients develop retail, travel and Internet strategies. She has 20 years of travel industry experience rooted in primary research, marketplace intelligence and customer feedback. Prior to founding Market Architext in 1998, she was director of worldwide marketing, research and strategic planning for Rosenbluth International. She holds a BS in Marketing from the University of Delaware. Ms. Steinbrink is also a consultant with PhocusWright, the leading travel industry research and advisory company, where she specializes in consumer research development and corporate travel. Ms. Steinbrink has authored and co-authored numerous publications for PhoCusWright – the leading travel industry consul, including numerous editions of PhoCusWright's Consumer Travel Trends Survey, PhoCusWright's European Consumer Travel Trends Survey, as well as holding responsibility for the corporate research for Groups and Meetings: Market Opportunity Redefined.